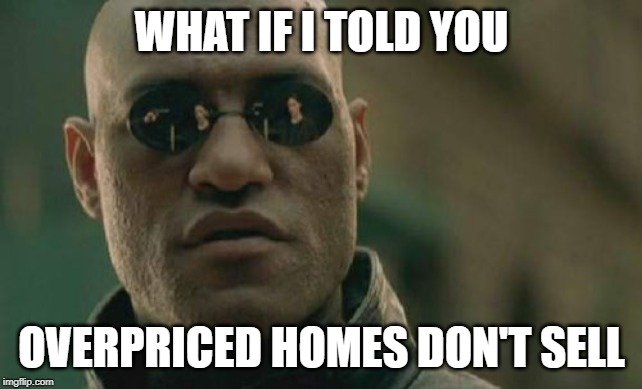 Pricing a home correctly has (by far) the biggest impact on how quickly a home sells and how effective the marketing is. The main reason why listings expire or end up sitting on the market for too long is the price – priced too high.
Price it right from the start.
According to industry experts, homes that are priced too high eventually sell for less than those that are priced correctly from the beginning. Overpriced homes can take months or even years to sell while those that are priced correctly usually sell within days or weeks.
Graph 1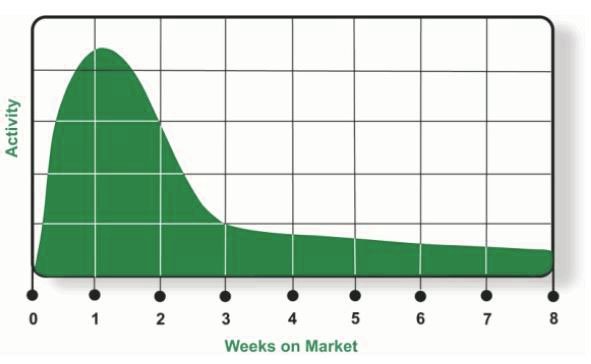 Graph 1 above illustrates how interest in a new listing changes overtime. When a home is first listed on the market, it generates a great level of interest from prospective buyers. However, that interest drops dramatically over time. In order for a new listing to get maximum exposure, it is crucial to have the home priced properly during the peak of the curve (first 2-3 weeks).
Starting with a high price (to see if you get lucky), with the intent of lowering it later if you don't get an offer, will usually waste the most valuable chance a seller has of getting the best price for their home.
By overpricing their home when most buyers would be interested in it, and then lowering the price when vastly fewer buyers are interested in it, sellers end up chasing a dwindling buyer pool by continually lowering the price until it becomes a big enough "bargain" to get buyers interested again. This usually results in a lower selling price and a longer time on the market than just pricing it right in the first place.
Graph 2
In graph 2, the centerline represents the actual market value of a property. As we move above the market value, less and less prospective buyers find the property attractive and therefore greatly reducing the chances of a sale. As we move below the market value, more and more buyers will be attracted to your home.
Obviously every seller would like to get more for their home but you also have to keep in mind that buyers are always trying to pay less and will rarely pay more than market value for a property. This is why the market value is really the sweet spot when it comes to deciding on the listing price.