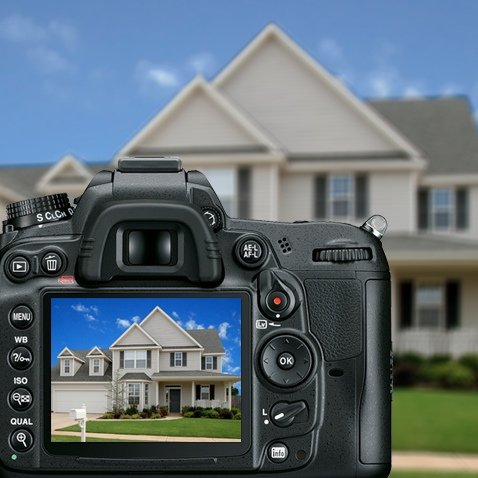 According to the National Association of Realtors, in 2019, 93% of buyers searched for properties online. 87% found photos to be the most valuable feature of online listings.
Buyer's Perspective;
If we pay attention to the above statistics, we can clearly see that pictures of a property have the greatest impact on its appeal to prospective buyers. Furthermore, property photos are the first thing that buyers will see when browsing listings online.
The more appealing the pictures, the more buyers will want to see the property, which results in more showings and consequently quicker sale and usually for a higher amount.
Unfortunately, there are so many listings in our market with blurry, crooked, dark, improperly cropped, and even missing pictures. And unless these listing are priced low, they get little attention and fewer showings.
Agent's Perspective;
When it comes to taking professional pictures of homes there are agents who appreciate the value of professional photography and others who don't.
Why not?
There are those who simply don't understand the importance of professional photography or just don't want to pay for it and don't know how to do it on their own – even though there are plenty of guides online on how to do it. It is not rocket science and something that anybody can learn. It does require spending some money on proper equipment, which could be another reason why they simply don't do it or don't consider it important.
Who does?
Then there are savvy agents who understand the market, understand what buyers are looking for, and have a good understanding of what is important when marketing a listing. They have professional photographs done on every listing they work with regardless of price, location, or condition. They will either hire someone or invest in the equipment and learn how to do it themselves.
Agents who provide professional photography are proud of it and talk about how important it is. Other agents are often unaware of the value of good photographs or lack the ability to perceive the difference. The unfortunate side effect of the later is that sellers also miss the opportunity to have their property represented in its best light.
We polled real estate agents/brokers from various markets and different levels of experience. The poll results showed that professional photography is the most effective and important part of marketing a listing (after pricing it correctly). Read more about marketing components here.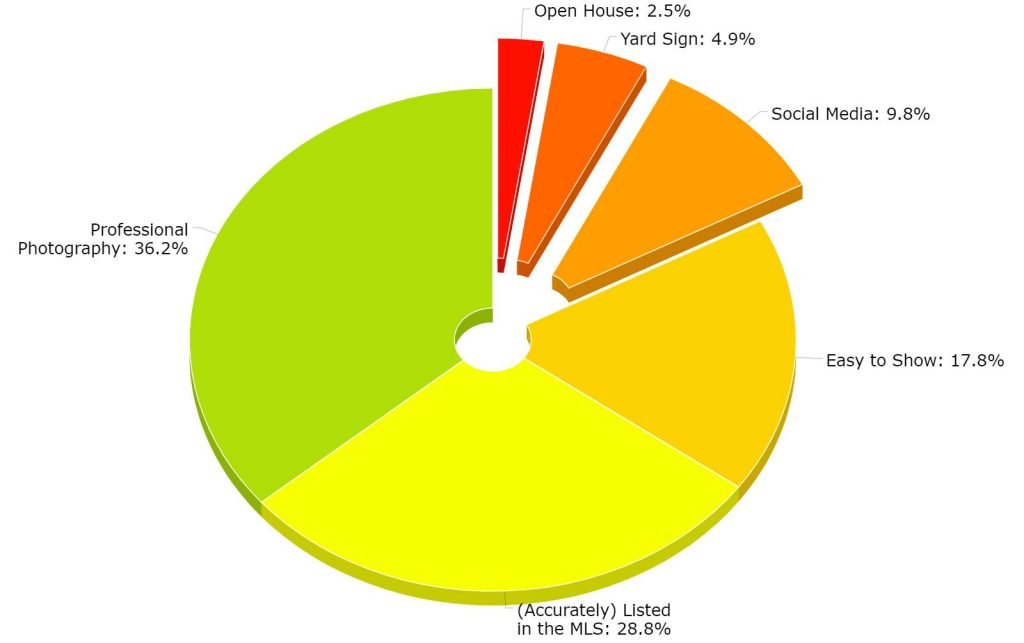 So then, what is Professional Photography?
Let's start with what it isn't. As of the time of writing this article, phones and consumer-grade point-and-shoot cameras simply cannot produce professional quality images of the interior, they lack the lenses, lighting, and manual controls that are required to achieve professional results.
To understand what professional photography is, let's compare it to typical point-and-shoot photos. There are a few key elements when comparing professional photography to the typical point-and-shoot photography.
Wide Angle
Even lighting
Colors
Angles
Editing
Example 1
[h5p id="2″]
---
Example 2
[h5p id="3″]
---
Example 3
[h5p id="1″]
---
As you can see, professional photography looks much brighter, colorful, and spacious. It is far more appealing and inviting than the typical amateur photos. Put yourself in the buyer's shoes and ask yourself which pictures would make you want to see a property?
Recommendation to sellers;
Professional photography is something you need to demand from whoever you choose to list your home with. As a matter of fact, it should be something that they tell you they are going to do without you even asking. We do!
Make sure you review and approve the pictures before your listing goes live. Also, make sure to discuss it with your potential listing agent before signing anything, and you might as well have them put it in writing on the listing agreement.
Lastly, professional photography is something your agent should be responsible for, some will try to get you to pay for it upfront, but you shouldn't have to, we wouldn't charge you upfront. Besides, shouldn't the commission cover it anyway if they are so confident about doing a good job? just some food for thought…
HomeMint Difference.
Professional photography is standard with us, and we do it with every home we list for sale. Oh, and we don't charge anything upfront for it. Furthermore, if we don't sell your home or you simply decide to cancel the listing, you won't owe us anything either.